MGM Studio
1915 - Thomas Ince leased 14 acres from Henry Culver on Washington Blvd 7 miles south of Hollywood and built his Triangle Studio, pioneering "film factory" production. Soon after he built the colonnade headquarters building on Washington Street, he sold his interest in Triangle to partners and moved nearby to the Culver Studios. After the mysterious death of Ince in 1924 on Hearst's yacht, Cecil B. DeMille took over the Culver Studio in 1925, then RKO in 1928, David Selznick in 1935, Howard Hughes in 1948, Desilu in 1957, and various corporate owners until purchased by Sony in 1990.
1916 - Samuel Goldfish with Edgar and Archibald Selwyn started the Goldwyn Pictures Corp., under the logo of Leo the Lion, and in 1918 bought Triangle and established the Goldwyn studios on the site of the original Ince studio around the colonnade building in Culver City.
1924 - The MGM studio was offically incorporated as a division of the Loew's Inc. theater chain owned by Marcus Loew; the studio name derived from the merger of Metro Pictures Corp., Goldwyn Pictures Corp., and Louis B. Mayer Pictures. MGM's Culver City studio grew to 180 acres by 1939, including 28 sound stages.
1928 - RKO was founded as the last of the Big 5 that created the Hollywood studio system by vertical integration of production and distribution and exhibition, starting with Fox in 1912, Famous Players-Lasky of 1912 that became Paramount studios in 1927, Warner Bros, of 1923, and MGM of 1924. The Little 3 that did not own theaters were Universal from 1912, United Artists from 1919, and Columbia from 1920.
1951 - Dore Schary replace Mayer as head of MGM studio.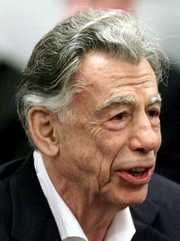 1969 - Kirk Kerkorian bought the MGM studio, added United Artists in 1981 to form MGM/UA Communications. His ownership of the MGM logo allowed him to name his new hotel in Las Vegas the MGM Grand in 1973, and after he sold that one to Hilton, he built the new 5000-room MGM Grand in 1993.
1986 - Kerkorian sold MGM/UA to the Turner Broadcasting System for $1.5 billion, but it was returned to Kerkorian a few months later when Turner was unable to fund the full purchase. Turner kept the 3000-title MGM film library. The Culver City lot became Lorimar Pictures. What was left of MGM moved across the street to the Filmland building, and then to Santa Monica in 1992.
1990 - Kerkorian sold what remained of MGM/UA to Giancarlo Parretti for $1.3 billion, despite Parretti's criminal record and shaky financial status. Sony Pictures Entertainment bought the Culver City lot for Columbia pictures. In 1991 Sony also bought Ince's Culver Studios lot, and sold it in 2004.
1992 - Credit Lyonnais took ownership of MGM after foreclosing on former owner Giancarlo Parretti. A new management group led by Frank Mancuso sought to revive the studio and its production lots in Santa Monica with "GoldenEye," "The Birdcage" and "Get Shorty."
1996 - Kirk Kerkorian purchased MGM for $1.3 billion from a French auction of the assets of the failed Credit Lyonnais bank. The MGM assets included a 1500-title film library including the Rocky and James Bond films. At this same auction, Dutch-owned Polygram purchased 1,051 films from the MGM assets.
1997 - Kerkorian added to his MGM holdings with the purchase of properties from John Kluge's Metromedia International Group, including its Samuel Goldwyn Company and its library of 2200 films from Orion Pictures, Goldwyn Entertainment, and Motion Picture Corp. of America.
1999 - Under chairman Alex Yemenidjian, MGM's library grew to 4,100 films and 8,900 TV episodes. The revived company saw its stock rise 50% and it reported its first quarterly profit since 1987, $10.3 million on revenues of $299.3 million.
2005 - A consortium led by Sony Pictures Entertainment and Comcast cable bought MGM for $5 billion, and moved it back to the Culver City studio lot, now called Sony Pictures Studios.
Links:
---