The World of Tomorrow
Produced by Lance Bird 1979-1984 and released in 1984, color, mono sound, 83 mins.; released as a television documentary in 1985 in shortened 51 mins. length for PBS.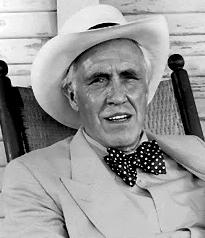 Jason Robards

Directed by Lance Bird, Tom Johnson
Written by John Crowley
Edited by Kate Hirson
Historical Consultant Warren Susman
Project Director Gerald O'Grady
Project budget of $298, 155 funded by New York Council for the Humanities and New York's WNET
Narrated by Jason Robards who was born in Chicago in 1922 and visited the Fair with his father, stage and film star Jason Robards Sr. Some of his family home movies were used in the production. Robards served in the Navy during World War II, was at Pearl Harbor when the war began, and was decorated with the Navy Cross. He was in radio and theater and entered films in 1959, earned Oscars for Best Supporting Actor in All the President's Men (1976) and Julia (1977), He won an Emmy in 1988 for the television production of Inherit The Wind.
Links:
---