Abolitionist Persuasions
[British Colonization Society image]
---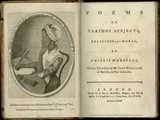 1773 - Phillis Wheatley's "Poems" published in Britain

became symbol of black genius and achievement

1775 - Pennsylvania Society (Quakers; B. Franklin)
1777 - Vermont 1st northern state to abolish slavery

PA 1780, MA 1783, CT & RI 1784, NY 1785, NJ 1786
1787 - Northwest Ordinance prohibits slavery north of the Ohio River
1794 - France abolishes slavery in West Indies
slave rebellion in Santo Domingo by Toussaint L'Ouverture until 1802

1808 - slave trade abolished
1815 - Paul Cuffe - wealthy black New Bedford shipper

took blacks to Sierra Leone, but $100 cost each too high

1817 - American Colonization Society founded

Virgina asked federal government to acquire land in Africa to relocate free blacks unwanted in Virgina
Bushrod Washington, Henry Clay, President James Monroe (but not JQ Adams)

funds from donors, U.S. Congress, VA and MD state legislatures

opposed by free blacks such as Theodore Wright, Samuel Cornish

1821 - Quaker Benj. Lundy's "Genius of Universal Emancipation"

colonization, self-improvement projects, compensation
need to educate and train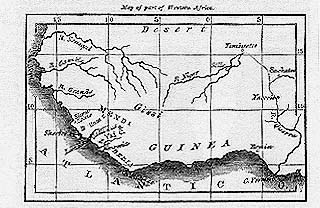 1822 - Liberia purchased - became independent republic 1846

2228 sent by 1832, 12,000 by 1860

1823 - British Anti-Slavery Society
1825 - Charles Finney's Great Revival

converted Theodore Weld, NY silk merchants Lewis and Arthur Tappan

1827 - Samuel Cornish starts"Freedom's Journal"

1829 - David Walker writes "Appeal" - was self-taught black

advocated violence - "kill or be killed"

made South defensive -2 states prohibit "incendiary" literature

1829 - Mexico ends slavery
1830 - National Negro Convention movement

need for racial unity by black abolitionists

opposed ACS, gradualism - example of black militancy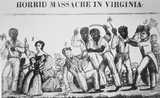 Nat Turner rebellion
1831 - Nat Turner rebellion Aug. 13-23 killed 57 whites in Virginia

most violent revolt since Denmark Vesey plot discovered 1822 and 37 slaves executed
1831 - British emancipation of West Indies

successful after British women boycotted W. Indies sugar
8 year apprenticeship; £20m. compensation

free blacks celebrate Jamaica's August 1, 1834 (not July 4)

British immediatists influence Americans
1831 - William L. Garrison breaks from Lundy and starts "Liberator"

"I will be heard" - opposed colonization - was jailed for libel when accused Mass. shipowners of illegal slave trade

emphasized moral suasion rather than coercion, social reform rather than politics, individual responsibility of the Second Great Awakening
boycotts, ride-ins, speak-ins, schools, churches
1832 - Garrison starts New England Anti-Slavery Society
1833 - American Anti-Slavery Society founded by immediatists

Garrison, Tappans, Weld, Stanton - sent agents (the "70" from Lane)

250,000 members in 1350 societies by 1838

published "Emancipator" in New York (NY-Ohio axis)

published "American Slavery As It Is" 1839 - 100,000 copies sold per year, more than any other pamphlet, factual from slaveowners themselves and from southern newspapers

1833 - Lane Seminary and Oberlin Institute in Ohio

admitted blacks, women; funded by Tappans

1833 - Thomas Morris elected Ohio senator - Democrat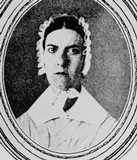 Angelina Grimke
1833 - James Birney moves from Alabama to Kentucky

published tracts, but press destroyed 1836

1833 - Prudence Crandall school case in Canterbury, CT.

town passed law preventing black out-of-state students - lost trial

moved to Illinois 1834 with abol. husband Rev. Calvin Philleo

showed inadequacy of moral suasion, need for laws, political action

1833 - Philadelphia Female Anti-Slavery Society - Lucretia Mott

Sarah and Angelina Grimke - 1st female agents
to NY 1836 and began parlor talks, to Mass. 1837 and spoke in public to "promiscuous audiences (men and women)
trained by Theodore Weld who married Angelina 1838, renounced legal rights of husband over wife's property

1835 - Gerrit Smith organized NYAS at Peterboro after mob broke up Utica meeting
1835 - Senate passes mail censorship law to stop AASS
1835 - SC, LA re-enact Negro Seaman's Law

all blacks imprisoned until ship sailed

MI requires $100 bond from free blacks

1836 - Congress ends right of petition over opp. of John Q. Adams

Adams joined by Joshua Giddings, Whig from Ohio, in House of Rep.

1837 - Elijah Lovejoy murdered in Alton, Illinois - 1st martyr

1837 - Pastoral Letter closes churches to Grimke sisters because they spoke in public
Sarah in 1838 wrote her "Letters..." that said the clergy had misinterpreted the Bible: "men and women were created equal."
1838 - Garrison joins Henry Wright's Peace Convention

Abby Kelley, MA Quaker, also against child punishment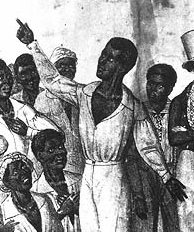 Cinque addressing slaves
1838 - Lucretia Mott's Free Produce Society
1839 - Amistad case - revolt led by Cinque on slave ship from Havana - seized by U.S. - CT judge Andrew Judson set all free
1840 - schism between Garrison and gradualists

Garrison admits women, attacks Constitution, rejects all coercion

1840 - Liberty Party wins 7069 votes for James Birney

would get 62,300 votes in 1844

1840 - World Anti-Slavery Convention in London
1841 - Fred. Douglass hired by Garrison as lecturer

1st fugitive-slave speaker in U.S.

had fled Lloyd plantation on MD Eastern Shore in 1838

"I kept my eye on the bright north star and thought of liberty"

1841 - Creole revolt on slave ship from Virginia to New Orleans
1842 - Webster-Ashburton Treaty tightened enforcement of the Atlantic slave trade ban

1842 - Rev. Charles Torrey, "father of the Underground Railroad" imprisoned in Maryland and dies
1842 - Prigg v. PA case overturns 1793 law

states no longer must aid return of fugitives

causes state personal liberty laws (until Abelman v. Booth 1859)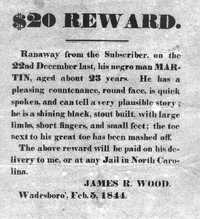 Reward offered for runaways
1843 - railroads integrate after "ride-ins"
1844 - Congress restores right of petition
1845 - Fred. Douglass published his "Narrative"- accurate, factual
1845 - Cassius Clay published True American in Kentucky
1846 - Gerrit Smith's land grants in New York
1846 - American Missionary Association founded by Tappans
1847 - Douglass published "North Star" paper in Rochester

integrates Rochester schools

1847 - Henry D. Thoreau jailed for not paying taxes to pro-slave government

writes essay "On Civil Disobedience"

1848 - Free Soil Party wins 291,263 for Van Buren

John Hale would get 155,825 in 1852

1848 - Seneca Falls Convention for women's rights

Declaration of Sentiments and Resolutions based on Dec. of Indep.

signed by F. Douglass: "Right is of no sex, truth is of no colour."
1850 - Fugitive Slave Law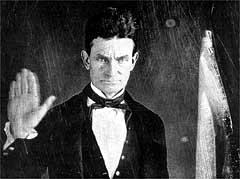 John Brown

1851 - Gerrit Smith's Radical Abolition Party to replace Liberty Party
1852 - Fred. Douglass refused dining room service in Alliance, OH hotel on way to Free Soil convention - began boycott
1854 - Anthony Burns removed from Boston by force
1855 - Boston schools desegregated by Charles Sumner and black layer Robert Morris


1856 - John Brown's Pottawatomie, KA massacre
1859 - John Brown's Harpers Ferry raid supported by "Secret Six"

Links:
---
revised 11/23/03 by Schoenherr | Civil War