Pancho Villa in Song and Film
SONGS: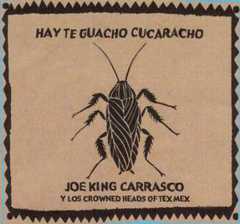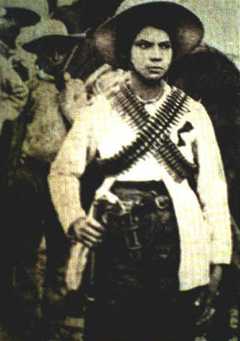 "Adelita" Valentina Ramirez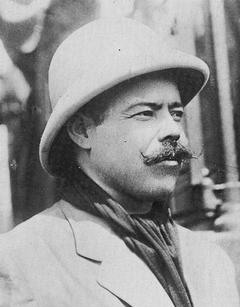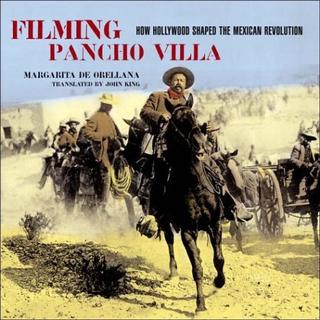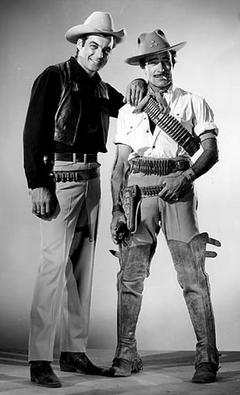 1910 - La Cucaracha, folk song brought to Mexico by a Spanish soldier in the 16th century, adopted by the followers of Villa in the Mexican Revolution, lyrics from Charles Lummis in The Land of Poco Tiempo (1921)

1910 - La Adelita, anonymous song from Durango about the women who followed Villa's army

1916 - La Punitiva, anonymous corrido about Pershing's punitive expedition that crossed into Mexico Feb. 23 and the failure of its airplanes to find Villa, lyrics from Corridos and the Mexican Revolution

1923 - History and Death Of the General Francisco Villa, anonymous corrido written two months after his assasination, recorded on the album The Francisco Villa Cycle, Disc 2 of The Mexican Revolution set by Guillermo E. Hernandez, published by Arhoolie Records, 1996.

1930 - Nuevo Corrido de Madero, corrido recorded by Manuel Camacho y Regino Pérez in Los Angeles, 1930, lyrics from Corridos and the Mexican Revolution.

1939 - El Veintisiete de Marzo, also titled Corrido Villésta de la Toma de Matamoros [Ballad of The Taking of Matamoros] , by Jose Suarez, from Library of Congress, The John and Ruby Lomax 1939 Southern States Recording Trip. Note from fieldnotes: "16 stanzas about Pancho Villa's trouble around Matamoras, a Mexican village across the river from Brownsville. 118 men were wounded" on March 27, 1915.

1965 - Pancho Villa, by Billy Walker, from the album The Gun The Gold And The Girl.

1976 - Pancho Villa, by Bandolero, guitar arrangement from album Viva, by Jaguar Records

1979 - Viva Pancho Villa, by Hoyt Axton, from the album A Rusty Old Halo.

1985 - Elusive Spirit, by Mickey Cochran and Ron King, from album Historic Songs of El Paso, track online

1985 - Pancho Villa,by Joe King Carrasco, from the album Hay Te Guacho Cucaracho.

1990 - Pancho Villa, by Lighter Shade of Brown, from the album Brown & Proud.

2004 - Tonight We Ride, by Tom Russell, from the album Indians Cowboys Horses Dogs.
FILMS:
1913 - With General Pancho Villa in Mexico, lost documentary.

1914 - The Life of General Villa, the lost feature film made by Mutual, with Pancho Villa playing himself, and Raoul Walsh as the young Villa, produced by H.E. Aitken, D.W. Griffith, Frank N. Thayer.

1916 - Following the Flag in Mexico, lost documentary, in English, written by Carl DeForest Pryer, produced by Tropical Film Company.

1934 - Viva Villa!, feature, 115 min., in English, from MGM., with Wallace Beery as Pancho Villa.

1936 - Vamonos con Pancho Villa, feature, 92 min., in Spanish, by Mexican director Fernando de Fuente, based on the novel by Rafael F. Munoz about six brave peasants, known as "Los Leones de San Pablo," who join Villa's army but all die.

1950 - Pancho Villa Returns, feature, 95 min., with Leo Carrillo as Pancho Villa, produced by Hispano Continental Films.

1955 - The Treasure of Pancho Villa, feature, 96 min., in English, directed by George Sherman, produced by Edmund Grainger Productions, with Rory Calhoun as Tom Bryan, a soldier of fortune who joins Villa's army in 1916 and Shelley Winters as Ruth Harris.

1957 - This Was Pancho Villa, feature, in Spanish, a series of biographical stories told by the disembodied head of Villa in a research institute, directed by Ismael Rodríguez, with Pedro Armendáriz as Pancho Villa.

1958 - Villa, feature, 72 mins., in English, from 20th Century Fox, directed by James B. Clark, with Rodolfo Hoyos as Pancho Villa.

1972 - Pancho Villa, feature, 92 min., in English, from Granada Films, produced in Spain, with Telly Savalas as Pancho Villa.

1993 - The Hunt for Pancho Villa, documentary, 90 min., in English, by Hector Galan, broadcast Nov. 3 on PBS.

1999 - Pancho Villa Outlaw Hero, TV documentary, 60 min., in English, from A&E Biography.

2003 - The Lost Reels of Pancho Villa, documentary, 49 min., in Spanish and English, directed by Gregorio Rocha. Rocha finds lost footage that Pancho Villa commissioned from the Mutual Film Company in 1914. Rocha's compilation includes interviews and archival footage, much of it staged; one sequence is from the 1914 Mutual film in which the Raoul Walsh portrays Villa. VHS from SubCine.

2003 - And Starring Pancho Villa as Himself, feature, 110 min., in English, by HBO; filmnotes.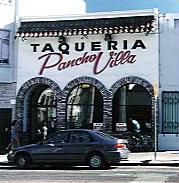 Sources:
Anderson, Mark C. Pancho Villa's Revolution by Headlines: Mass Media in the Foreign Policy of Francisco "Pancho" Villa. Norman: University of Oklahoma Press, 2000. 301 p., CL Book Stacks   F1234 .A547 2000
De Orellana, Margarita and translated by John King. Filming Pancho Villa: How Hollywood Shaped the Mexican Revolution. NY: Verso Books, 2004. 256 p.
Katz, Friedrich. The Life and Times of Pancho Villa. Stanford University Press, 1998. 985 p., CL Book Stacks   F1234.V63 K38 1998
"Bones may have Pancho Villa skull," Yale Herald, Jan. 23, 2003 - article
The Hunt for Pancho Villa from Paul Espinosa
---